Easy video editor to create engaging videos
Easily transform your videos with our intuitive video editor. Mix and match videos from multiple devices.  Add background music and sound effects to enhance your videos. Use effects such as green screen, animations, and overlays including images, video, text, and more!
Try our free video editing software for 30 days | No credit card required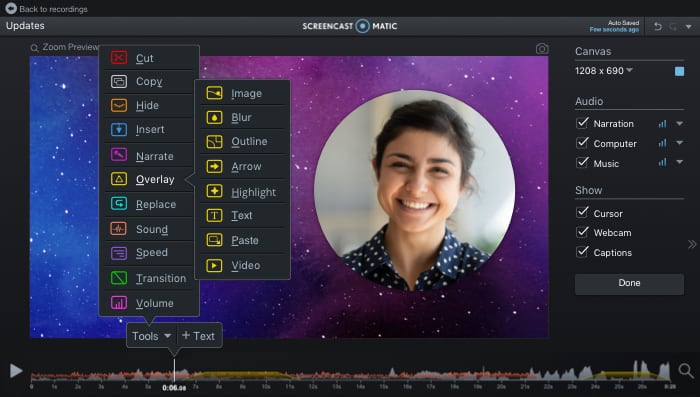 Video Editing for Windows, Mac, iPhone, iPad, Android & Chromebook.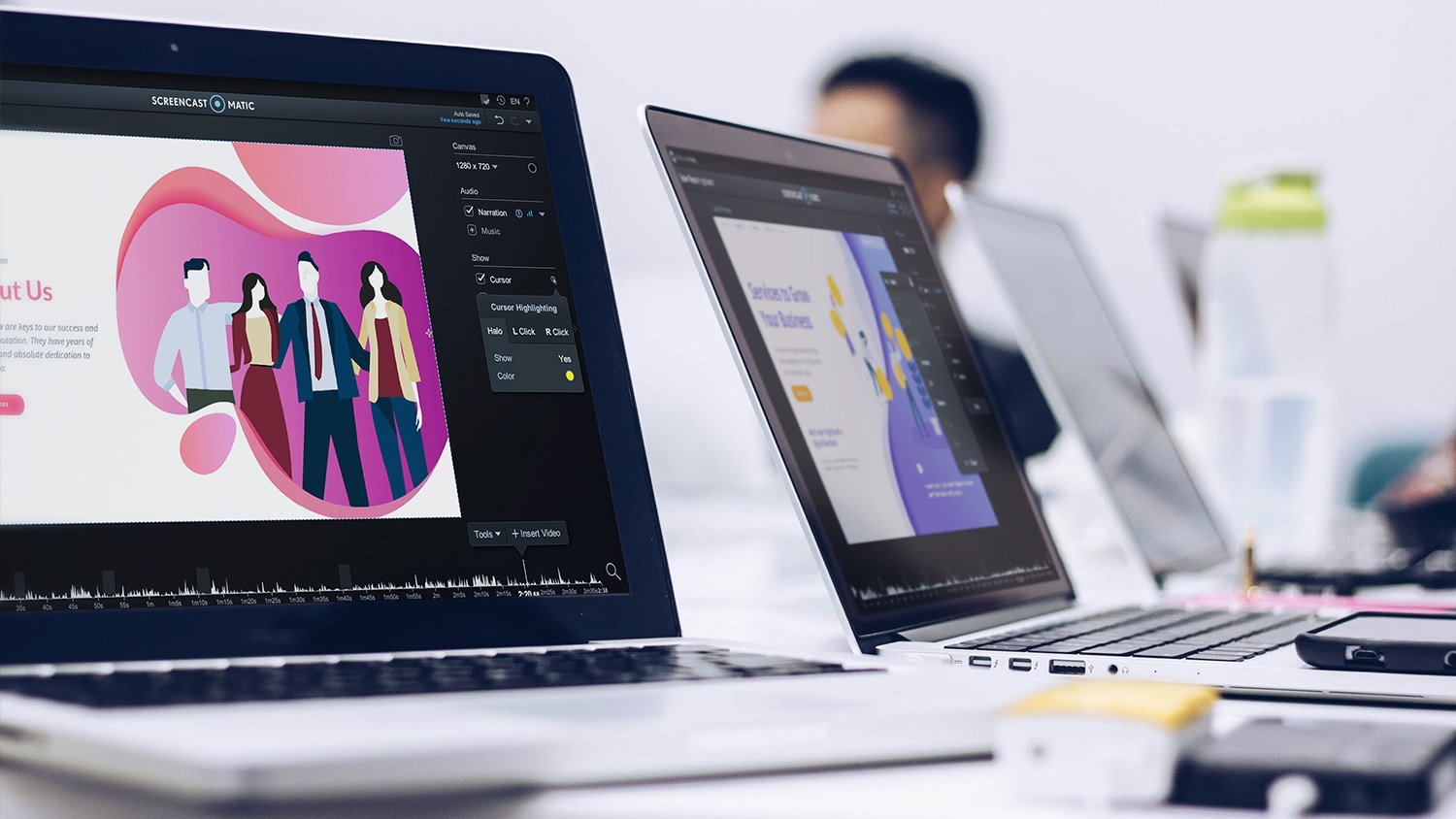 Mix and match media content
With Screencast-O-Matic, you can mix and match content from multiple devices including recordings, videos, screenshots, and images. 
Add and edit video from a PC, Mac, Chromebook, or mobile iOS & Android.  

Import your own music files or choose from our stock music library.

Enhance with overlays including videos for picture-in-picture effect. 

Add audio including voice narration, computer audio, and more!
Edit videos with overlays, animations and special effects
Wow your audience with animated video effects. Transform video content and add overlays including text, blurs, shapes and more! 
Zoom in and out and highlight specific sections of your video. 

Customize animated text with colors and fonts. 

Blur out sensitive information or hide areas of your screen.

Create a picture-in-picture effect with video overlays.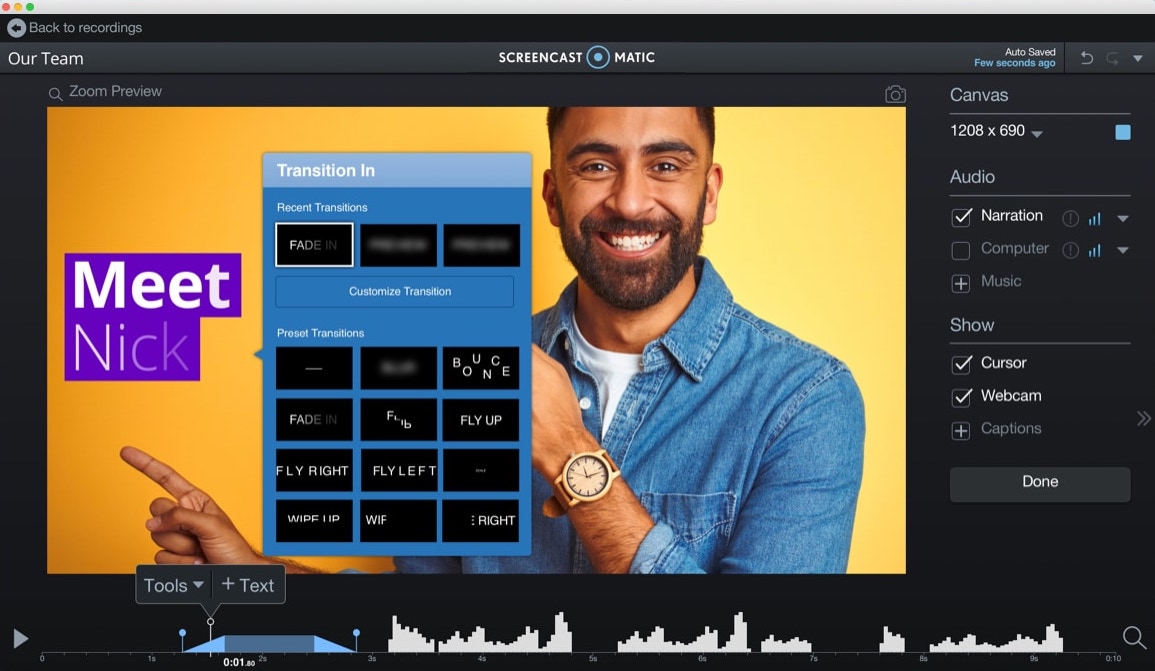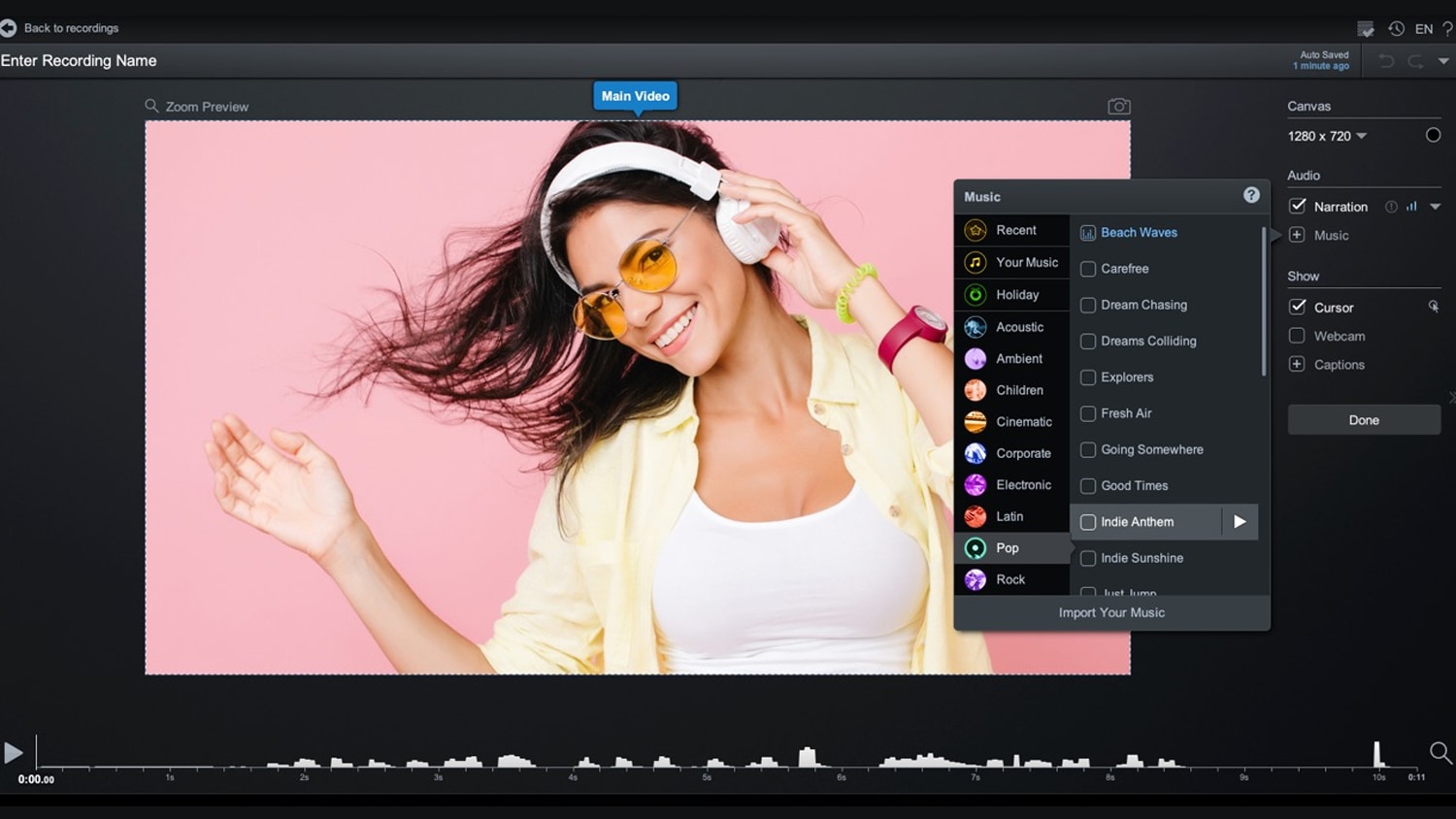 Access video editing tools in Free Video Editor Trial
Try all of our editing tools in this 30-day free video editor trial.  With just a few clicks, you edit any video. Experiment with our green screen and add engaging effects.
There's so much you can do in this easy video maker.  Try our free video editing software for 30 days.
Unlock your creativity with easy video editing tools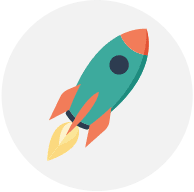 Choose from dozens of animated transitions.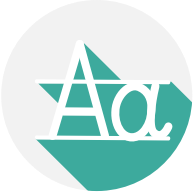 Overlay text, images, videos, blurs and shapes on videos.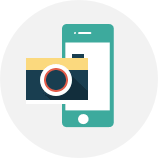 Import video, audio, and images from multiple devices.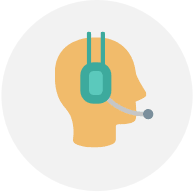 Add voiceover narration, music and computer audio.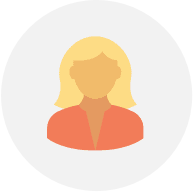 Customize your webcam and/or enable green screen.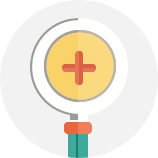 Zoom in/out and highlight areas of your video.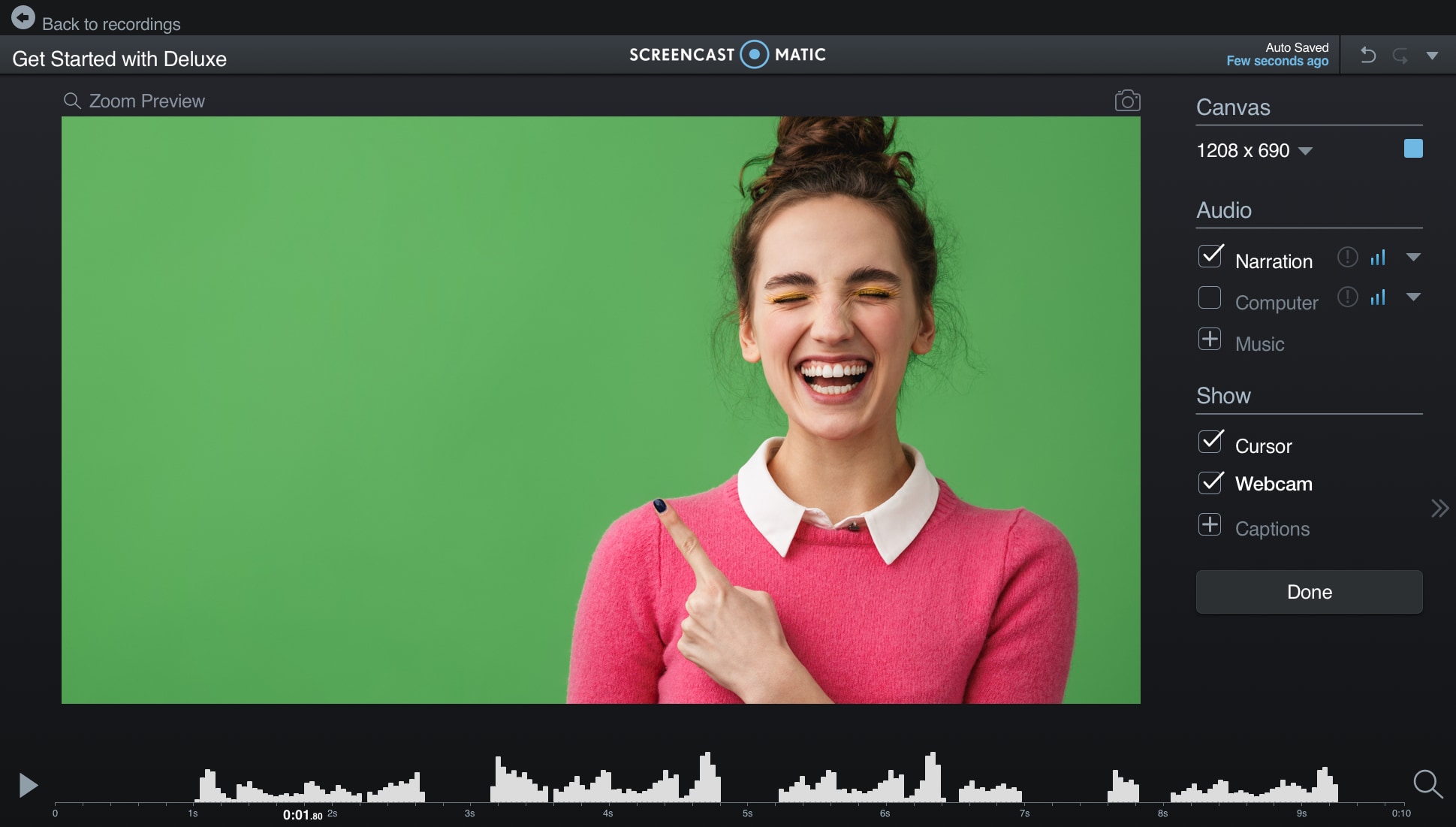 Remove your background with Green Screen
Add chromakey technology on any video. Replace your background with your own videos and images, or use the Stock Library to unlock your creativity!
Add motion or image backgrounds on any green screen video.

Layer your webcam video over any background.

Interact with your green screen background or presentation.

Add professional backgrounds to

replace

your remote work setting.
Capture, edit and share on Chromebook
The new Chromebook video editor gives you all the options you need to easily enhance your recordings. Cut sections of your video, add a filter, speed up or down, crop, add music, and so much more! Personalize videos with our new set of overlay tools including emojis, blurs, shapes, and frames.
The creative possibilities are endless on the new Chromebook video editor.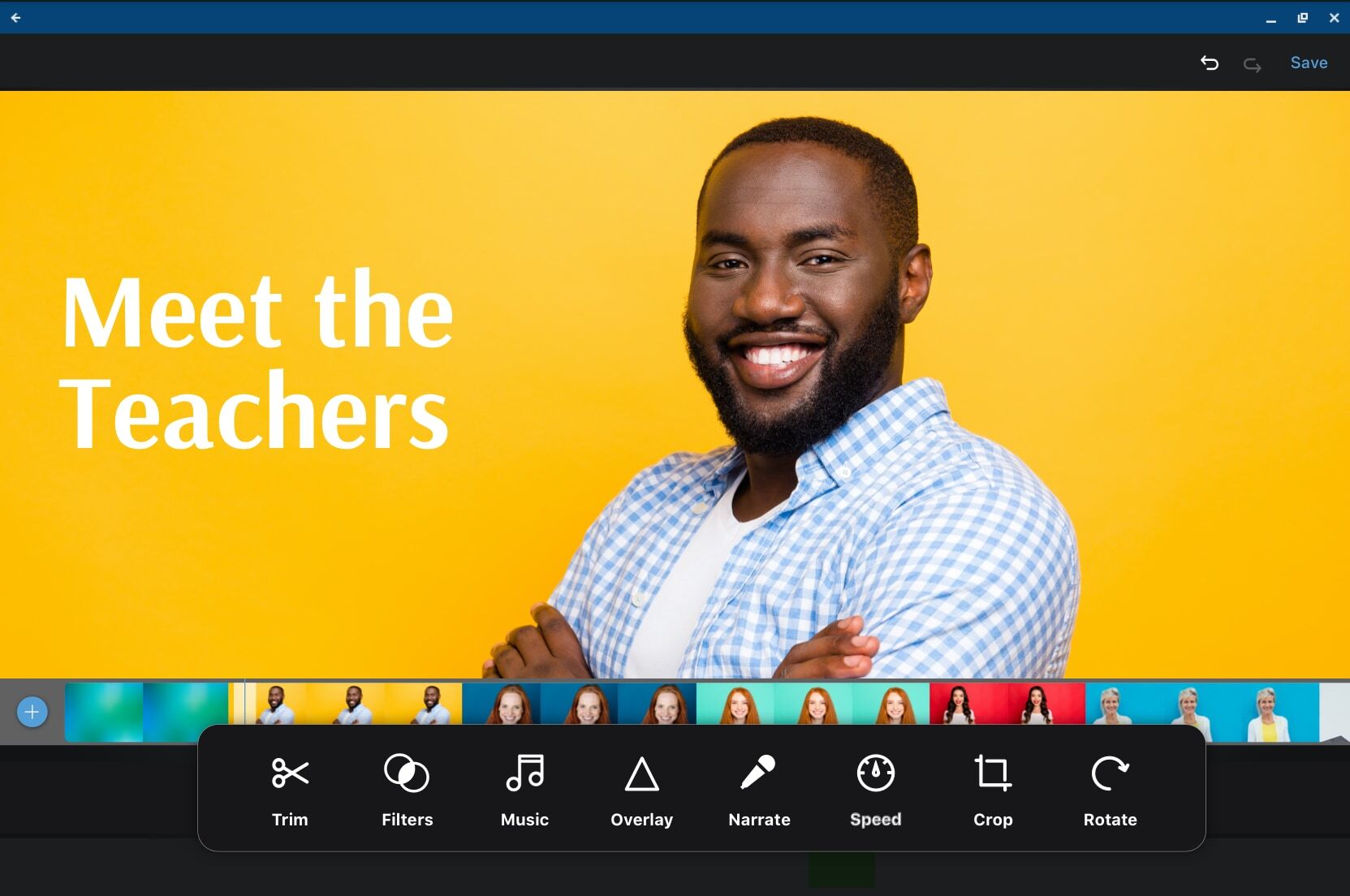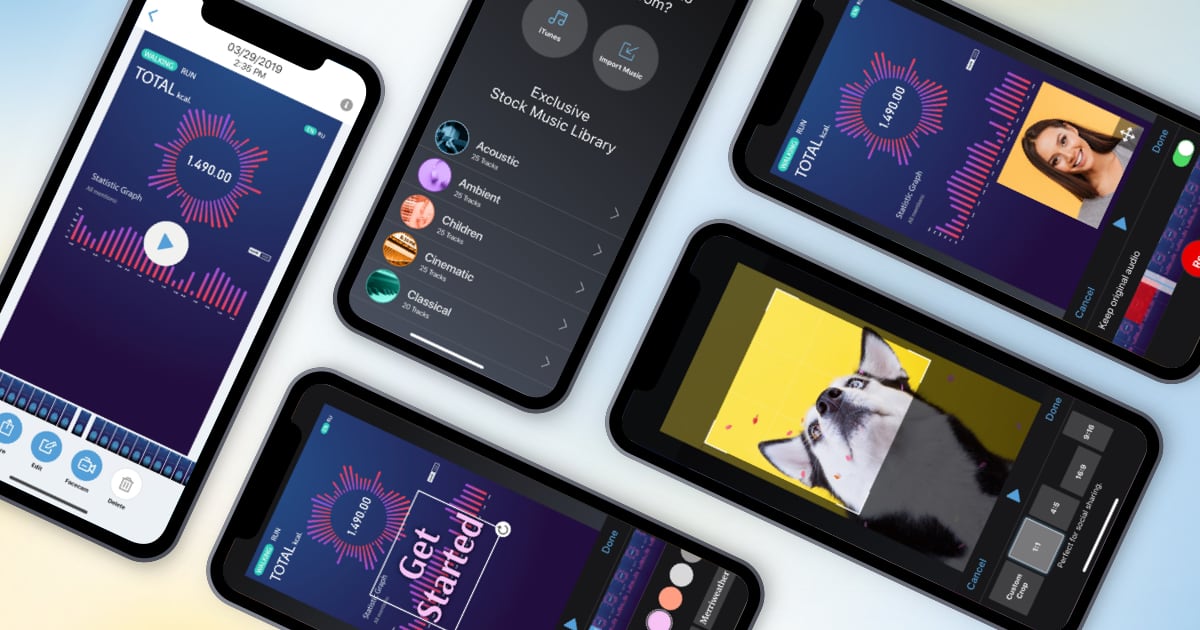 Edit video anywhere with mobile video editing apps 
On-the-go editing with the iPhone/iPad and Android video editor. Polish your videos with overlays, cuts, blurs, and more! 
Add a Facecam for instant communication.

Set the tone with music tracks from stock library or import your own.

Personalize with voiceover narration and add on any section of video.
Get creative with overlay stickers including emoticons, frames, and more!
Highly Rated By Our Community
Overall rating: 4.6 out of 5 based on 4,516 reviews.
What are you waiting for?
Available on  Mac and   Windows.